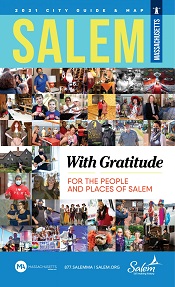 For visitor information and a copy of the printed Salem Visitor Guide, please contact:



DESTINATION SALEM:
The Office of Tourism and Cultural Affairs
P.O. Box 630, Salem, MA 01970
877-SALEM MA, 978-741-3252



Destination Salem is the destination marketing organization for the City of Salem, Massachusetts. We would love to send you a FREE Salem Visitor & Travel Guide, and are happy to work with you on your group tour, student trip, family reunion, or travel article. Visit www.salem.org to discover Salem, the city that is still making history!

You can also e-mail inquiries to Destination Salem using their contact form.
For more information or a copy of the printed Haunted Happenings Guide, please contact:
For questions, please contact: info@hauntedhappenings.org

If you would like to receive the printed schedule of events when it is hot-off-the-press in August, send us an email with your mailing address to info@hauntedhappenings.org. You can also request a Salem Visitor Guide through Salem.org and indicate interest in Haunted Happenings and/or October and you will receive a Salem Visitor Guide and the Guide to Haunted Happenings.

You are invited to America's most exciting Halloween Festival in the bewitching seaport of Salem, Massachusetts. A month of fun for the entire family. Visit www.hauntedhappenings.org to discover the frights and sights - Salem has them all!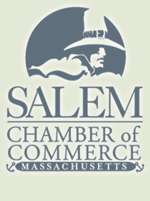 Questions about the Salem business community can be directed to:
265 Essex Street, Suite 101, Salem, MA 01970
(978)744-0004

The Salem Chamber of Commerce organizes many popular special events throughout the year, such as: Spring & Fall Restaurant Weeks, Essex Street Fair in August, Haunted Happenings Grand Parade, and the Haunted Happenings Bizarre Bazaar in October.